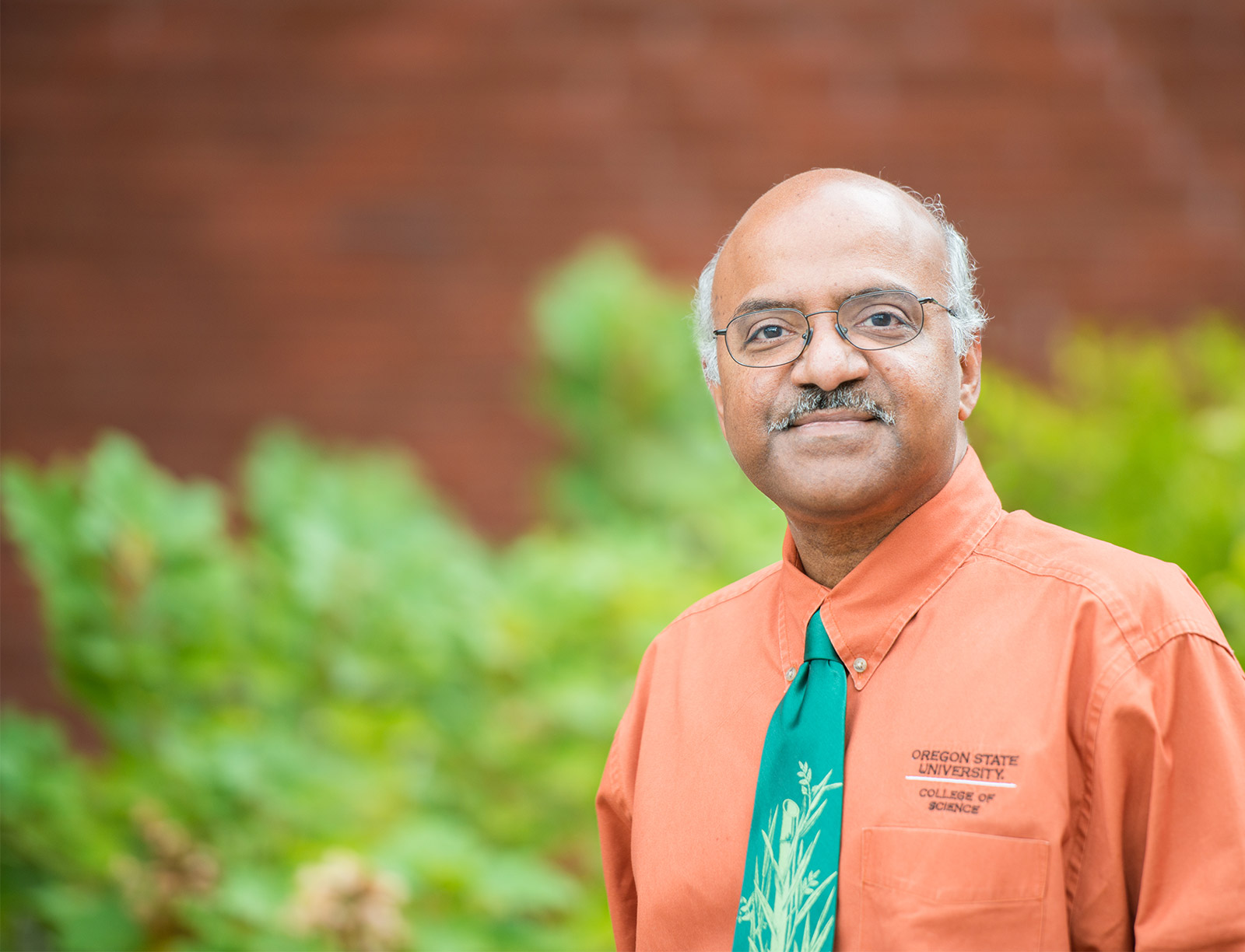 Words from
the Dean
June 2017
After a productive academic year and a record-breaking number of graduating seniors in our College and at the University too, the summer begins with a giant exhale. The quieter campus is a chance for us all to reflect and rejuvenate before the new academic year begins in full force. May you enjoy the summer, whether it be continuing your research, teaching a course or two, developing new pedagogical methods, working on a grant proposal, or enjoying some much-needed time in the lab.
An important part of our 5-year strategic plan is to continue to strive for faculty excellence.  Along those lines, I am very excited about several new and ongoing initiatives to support you in all that you do and to reward faculty achievement and innovation, even in this time of budget tightening. For example, there are three new faculty awards, the Impact Award, Dean's Early Career Impact Award and ­the latest, a new College of Science Faculty Scholars for Teaching Excellence Award. This newly endowed, three-year faculty scholar position supports excellence and innovation in teaching, with a flexible use of funds ($12,500 per year). All faculty are welcome to apply by August 1—see News section below for more information.
We will also continue to maintain and grow the new support for faculty grant proposals that we began in 2016-17, through workshops like last year's NSF CAREER Proposal Workshop and Bettye Maddox's resources for grant proposal development. Next year, we are planning new educational opportunities to improve our collective science communication skills so that our work can be more visible and attract more media coverage and public engagement. Your ideas are certainly worth spreading!
I am also excited to announce some terrific news on the fundraising front. We raised a record-breaking $6.2 million this year. This does not happen without the excellent work of our department heads, faculty, students, staff and folks (Anne Murphy, Tom McLennan and Elizabeth Ocampo) from the OSU Foundation. A $2 million foundation grant from the David and Lucile Packard Foundation to support research for PISCO is worth noting. See the Fundraising section below for the whole story.
Speaking of finances, we are working on a 3-year financial plan to improve efficiencies, to enhance revenue—especially through online courses and degree programs—and to invest strategically to enhance student and faculty success and revenue generation. I appreciate the help from our departments, our leadership team and an advisory group consisting of Sherm Bloomer, Director of OSU Budget and Fiscal Planning, Mark Zabriskie, Dean of the College of Pharmacy and Dan Edge, Associate Dean of the College of Agricultural Science. 
Another key component of our 5-year strategic plan is to improve student success, which the College will continue to invest in after making major strides last year. With more infrastructure in place – including key hires, a peer advisor program and new office space in Kidder Hall— the Science Success Center has opened its doors to coordinate more student success initiatives for the College next year. This will alleviate some of the pressure from our departments to create and serve such efforts on their own. We believe that a unified effort will be both more efficient and more helpful to students, with consistent advising resources, especially since many students work across departments or change majors. Recruitment, retention and graduation of our students will not only help us realize our goal to build diverse leaders in science, but it will also enhance our revenue to support our research and discoveries. 
There are two new developments in student success that I am very excited about. First of all, as you may know, summer is peak season for advising as advisors are hard at work orienting the next class of scientists in the summer-long "START" program. Orientation is a window of opportunity to improve student success in our College. This year, Heather Arbuckle and Jennifer McKee, along with the help of our advisors and marketing team, are enhancing START materials with new academic planners for students, welcome videos, and revitalized live presentations. This approach is designed to make sure all of our students are aware of the many available resources to help them be successful in science. This will lay a strong foundation for student retention.
Secondly, we are also launching a "Summer Melt" campaign for the first time in order to encourage students who have been admitted and many of whom have paid their deposit to enroll and show up in September and not "melt away." The students most at risk are first generation and underrepresented students who may be unfamiliar with the college financial aid and admissions process and lack support over the summer when they are away from daily guidance of college counselors at their schools. Doubt can often creep in as can the fear of how to pay for college or of assuming student debt. Thanks Debbie, Staci and Gabrielle for leading this effort. We are holding three webinars in July with Admissions and Financial Aid to offer direct help to students struggling with whether to enroll in the fall. As with our marketing and other efforts, this should help us recruit a diverse set of outstanding students.
Lastly, as I don't often get to meet with many of you during the busy academic year, please feel free to stop by my office and say hello. I will be here for most of the summer, aside from a trip to Seattle to meet some of our alumni and a trip to Baltimore in late July to present some seminars at the 2017 Joint Statistics Meetings. But I look forward to connecting with some of you over the summer. 
Thank you for all you have done this past year to make our College shine, to continue to move us forward toward our strategic goals and to guiding a record-breaking class of undergraduate and graduate students to a successful graduation.
I hope you all have a wonderful summer!
Sastry
Sastry G. Pantula
Dean, College of Science
All the news that's fit to print.
Please submit news, honors and awards, discoveries, events, research funding, student news, alumni updates and more. Just use this handy ONLINE FORM by the 5th day of each month. We will make every effort to publish this newsletter on the 15th of each month.

Research Highlights
Read more of the most recent research happening in our College online.
Former NOAA administrator and Distinguished Professor of Integrative Biology Jane Lubchenco is part of an international team of scientists who have found that bigger, better-protected marine reserves can help protect the planet and its oceans from the negative effects of global warming.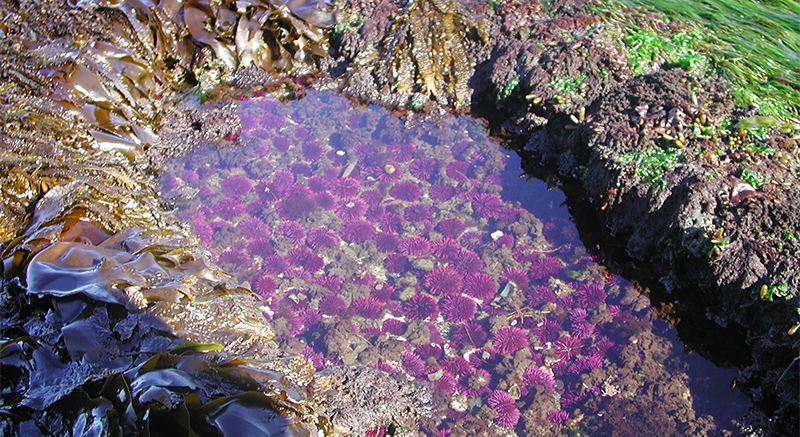 Photos by Jane Lubchenco. Cutline: Ocean acidification is affecting numerous organisms along the West Coast.
Biologist and marine ecologist Francis Chan is leading an important study that shows the presence of highly acidified water throughout an ecologically critical nearshore habitat stretching across 600 miles of the West Coast.
Doug Keszler and Paul Ha-Yeon Cheong from OSU along with researchers from the University of California, Berkeley have developed a new computational method to better predict the corrosive effects of water on different metals.
Physicist Janet Tate's new research into the largely unstudied area of heterostructural alloys could lead to greater materials control and in turn better semiconductors, advances in nanotechnology for pharmaceuticals and improved metallic glasses for industrial applications.
Research funding
Biologist Virginia Weis is one of eight researchers to receive an impressive $14 million NSF grant aimed at helping scientists better understand the relationship between gene function and the physical and functional characteristics of organisms. Weis will use her $1.875 million award to further study the microscale cellular, molecular and genetic mechanisms that underpin the symbiosis between corals and algae.
Zoologist Jaga Giebultowicz received a $253K grant from the National Institute on Aging for her project "Circadian Clocks and Aging.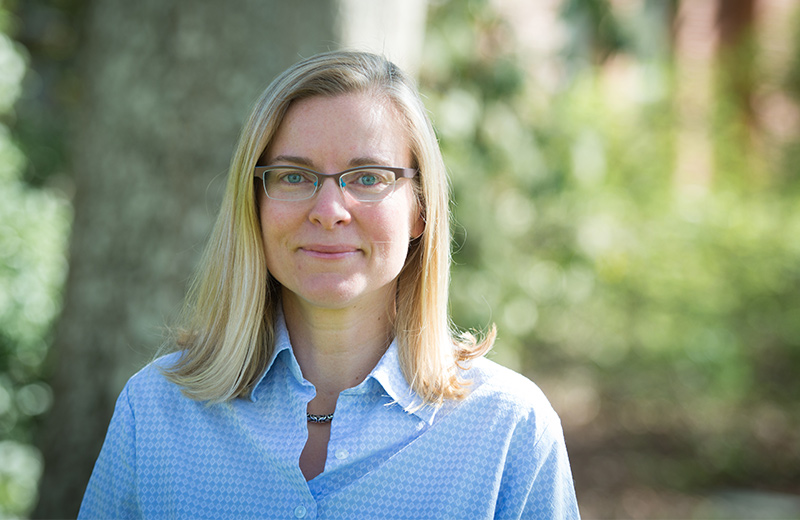 Mary Beisiegel, Mathematics
Mary Beisiegel has won a two-year NSF grant in the amount of $296K for her project "EAGER: Exploring Mathematics Graduate Teaching Assistants' Developmental Stages for Teaching."
Chemist Doug Keszler has received a $300K grant from Voxtel, Inc. for his project "YAB Crystal Growth."
Ethan Minot has been awarded a $400K NSF grant for his project "Beyond the Shockley-Queisser Limit: Understanding and Controlling Carrier Multiplication in Carbon Nanotube PN Junctions."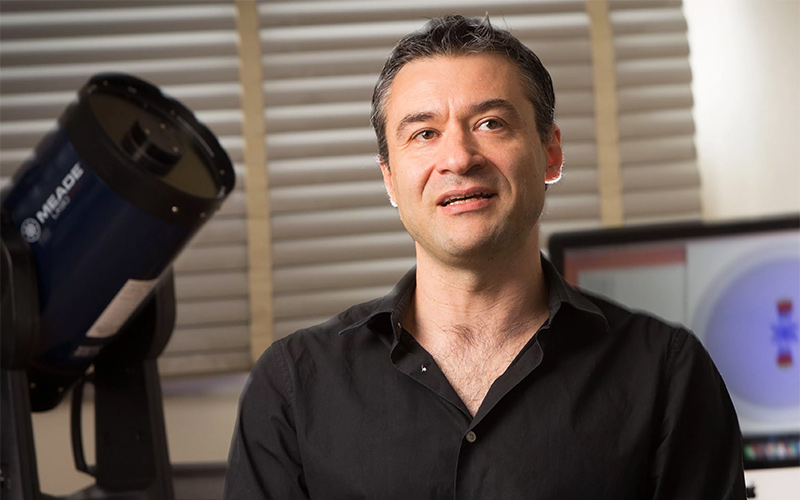 Davide Lazzati uses computer models to simulate the deaths of massive stars. (Photo: Chris Becerra)
Davide Lazzati was awarded a $151K NASA grant for his project "Short-Duration Gamma-Ray Burst in the Multi-Messenger Era."
Elise Lockwood was awarded a $190K grant from the University of Georgia for her project "Generalization Across Multiple Mathematical Areas."
Lisa Madsen was awarded $79,234 by the USDA Forest Service for her project "Spatial Copula Modeling of Forest Inventory Variables."

National Honors
Physicist Matt Graham was awarded a 2017 SPIE Defense and Commercial Sensing Rising Researcher award, one of only 10 scientists across the country to receive the honor.
Zoologist Jaga Giebultowicz was named a Fulbright Scholar for research/teaching and will be leaving in September to spend a year in Poland. The U.S. government's flagship international exchange program, the Core Fulbright Scholar Program offers over 500 teaching, research or combination teaching/research awards in more than 125 countries.
Student Honors
Congratulations to statistics graduate student Heather Kitada, who won first place at the 2017 American Association for Public Opinion Research (AAPOR) Conference's ResearchHack Competition hosted by the U.S. Census Bureau. Heather developed a Shiny App to help non-profits in planning fundraising endeavors.
Congratulations to mathematics graduate student Emerald Stacy for receiving a President's Commission on the Status of Women (PCOSW) Scholarship to fund her travel to MathFest 2017, which takes place July 26th-July 29. The PCOSW offers scholarships to OSU students, staff, and faculty for activities which support their mission "to improve the collective status of all who have been limited, silenced, excluded, or otherwise disadvantaged by unexamined norms, beliefs, and practices of the OSU community." Emerald will also give a talk at MathFest, titled "The Smallest Nontrivial Height of Abelian Totally $p$-adic Numbers."

Marine ecologist and Distinguished Professor Jane Lubchenco and other leading scientists spoke out in a Nature.com interview after news that the United States is leaving the Paris climate agreement.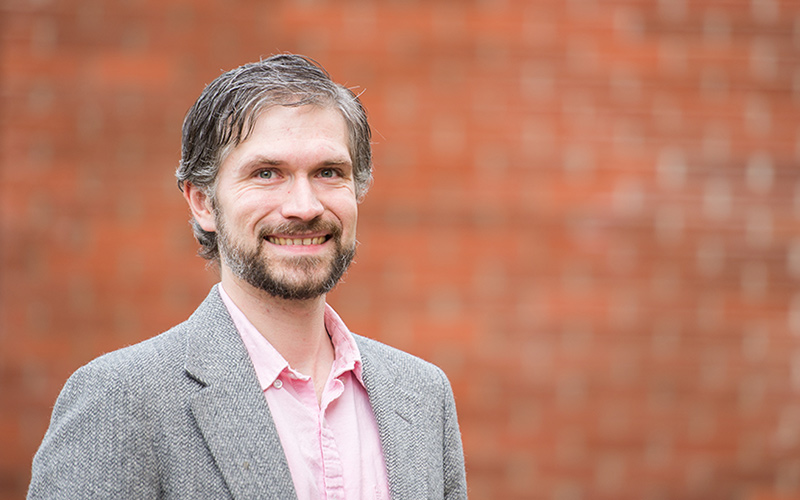 Mathematician Dan Rockwell's passion for teaching hooks students
Mathematician Daniel Rockwell was recently featured in a new semi-monthly feature by LIFE@OSU and the Center for Teaching and Learning highlighting successful teaching on campus.
Mathematician Tom Dick spoke eloquently about how mathematics education needs to catch up to the 21st century in The Conversation: US.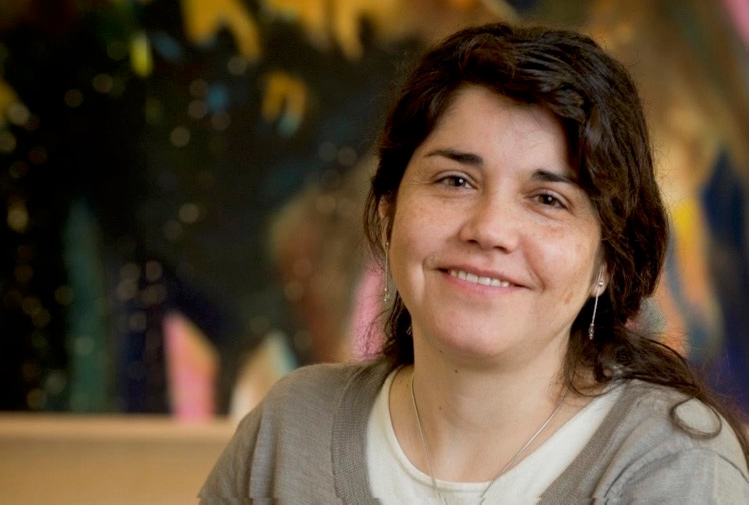 Biochemist Viviana Perez
Biochemist and biophysicist Viviana Perez gave a public lecture on the 2016 Nobel Prize in Physiology and Medicine at the Corvallis Public Library on May 25.
Chemist Mas Subramanian, discoverer of the new blue pigment YInMn blue, spoke on a panel discussing "What Does Blue Mean?" with bluesman and original SNL cast member Garrett Morris at the Getty Museum in Los Angeles on June 8. They conducted a candid interview with Mas in their Green Room prior to the interview.

I am delighted to report that we have raised more than $6.2 million— in gifts, pledges and private grants. This is outstanding, and a good indicator supporting yet more ambitious fundraising goals in our future. We are so grateful for our loyal alumni and friends who continue to invest in our faculty and student success, especially in these challenging times, and we appreciate the allies in our OneScience Community who share news of our research and the public value of science.
Thanks to a $2 million David and Lucile Packard Foundation grant, PISCO (Partnership for Interdisciplinary Studies of Coastal Oceans) will be able to advance their critical West Coast marine science research, as well as increase the consortium's global impact by training the next generation of interdisciplinary marine scientists and continuing to build a database that is accessible to marine researchers worldwide. Founded in 1999 by marine biologists Bruce Menge and Jane Lubchenco and collaborator Steve Gaines, PISCO is a consortium that maps intertidal communities from Mexico to Alaska and the climate cycles that affect them. The current grant has Bruce Menge as the lead PI, and Francis Chan and Jack Barth as co-PIs.
We awarded we more than $900K in scholarships to 223 current science students—from nearly 700 applicants this year—for merit, need and undergraduate research experiences for the 2017-18 academic year. This represents an increase of nearly 17% more in scholarship funding for our students. Thanks to the generous support of alumni and friends, we awarded 307 College and departmental scholarships and summer research fellowships. We appreciate the help from our advisors and faculty who have helped with the selection process and help steward the gifts. Also, we are particularly grateful to Heather Arbuckle and Tze-Yiu Yong in our office for their long hours in organizing, selecting and documenting the scholarships, and for sending the Thank You letters to many of our supporters.
Students in our College received 1,134 scholarships totaling more than $4.9M for the upcoming year! These include Presidential and Provost Scholarships, Academic Achievement Scholarships and Diversity Scholarships, adminstered by the enrollment office.

OSU offered incoming science students 1,679 scholarships, totaling $8.3M. However, just 570 new students accepted the scholarship awards of more than $2.6M, with some students receiving multiple award offers. The good news is that more than half of the incoming class of 2021 has received some type of scholarship support through the enrollment office! We are very grateful to our donors who support these scholarships that are adminstered centrally through the enrollment office.

Orange tassels! The College of Science graduated a bumper crop of students this year, with a record 629 undergraduate degrees, including 55 honors baccalaureates (a five percent increase from last year), 64 Masters candidates (33 percent increase) and 66 Ph.D. candidates (65 percent increase).
All faculty are invited to apply for the new College of Science Faculty Scholars for Teaching Excellence Award!  The award aims to support teaching and learning innovation to advance student retention and completion. Selected faculty will receive $12,500 per year, for three years, from the L.L. Stewart Funds with a generous match from the Provost. Faculty of all ranks are all eligible to apply by August 1, 2017.

Save the Date
July 31–August 5.
Genetic Code Expansion Workshop: Hosted by the Department of Biochemistry and Biophysics. The workshop welcomes scientists from around the country to participate in this intensive laboratory and lecture course focused on the theoretical and practical knowledge needed to utilize existing and emerging genetic code expansion technology.
August 4.
BioNMR Symposium: Hosted by the Department of Biochemistry and Biophysics. This one-day symposium is focuses on how NMR illuminates biology. The event features seminars by internationally recognized NMR scientists, a poster session, research talks by students and postdocs, a career session and networking opportunities.
Aug 20–22
Solar Eclipse Celebration: OSU's 150th anniversary (called OSU150) kicks off with a three-day Space-Grant festival celebrating the eclipse! Free and open to the public. (Calendar of events.)
Oct. 27–29
The Department of Mathematics will host the 1st Biennial Meeting of the Society for Industrial and Applied Mathematics Pacific Northwest Section (SIAMPNWS).
Past events
April 15:  A "Be your own best mentor" workshop with alumna Dr. Carolee Bull inspired graduate students to hone lifelong professional development skills. Co-sponsored by the College of Science and the College of Agricultural Sciences.
May 13: The Department of Mathematics hosted the 2017 Oregon Invitational Math Tournament. Young mathematicians from across the state participated in this 37th annual tournament which was coordinated by Raven Dean and Katy Williams along with the help of many math faculty and graduate student volunteers.
May 19: Brilliance, innovation and creativity were on display at the Celebrating Undergraduate Excellence poster session in the Memoria Union Horizon Room. A total of 34 science majors presented their research on a wide range of topics.
May 31: The Robert M. Storm Distinguished Lecture featured Dr. Harry W. Greene, Professor Emeritus of Ecology and Evolutionary Biology at Cornell University. He presented a talk on " Natural History and Values: Why Should We Care About Nature?"
June 5-9: Davide Lazzati and the Department of Physics hosted Fifty-One Erg, an international workshops on the physics and observation of supernovae and other cosmic explosive phenomena. The event attracted nearly 30 astrophysicists from seven different countries.
June 6: Our annual College of Science Scholarship Dessert brought together our students, faculty, advisors, alumni and friends to celebrate the extraordinary achievements of our students.
June 7-9: Graduate and undergraduate integrative biology and studio art students presented their scientific illustrations in Cordley Hall 3031, with a kick-off reception on June 7. The event was part of SPARK, a Year of Arts + Science at OSU.
June 9: Science Fair and Study Break by the College of Science Student Advisory Board. Students enjoyed a welcome study break with science games, demonstrations and career booths.  We are grateful to the Board of Advisors to the Dean of Science for their support for this event and other similar events that bring our OneScience community together. 
June 16:  College of Science hosted its fourth annual Commencement Reception for graduates and their families, advisors, faculty and staff. With more than 300 attendees, the event featured a festive outdoor reception celebrating this year's record number of 629 baccalaureates, 64 master's and 66 Ph.D. candidates graduating from our College!
June 24-25: Chemist Chong Fang and his lab hosted 20 Juntos high school students for an overnight STEM chemistry camp! Juntos (meaning 'together' in Spanish) works to empower families of 8th-12th graders around education.
June 25-28: OSU Department of Chemistry hosted NORM 2017, the Northwest Regional Meeting of the American Chemical Society. Thanks to Rick Nafshun and chemistry faculty for bringing this to OSU! At least 600 participants from academia, government and industry participated in workshops for innovators and talks that highlight research discoveries in green chemistry, nanotechnology, biomedicine and more.
June 27-29: Mathematicians Tom Dick and Mary Beisiegel along with Rebekah Elliott in College of Education organized the 2017 Ambitious Math and Science Summer Institute, a four-day workshop for 60 middle and high-school teachers, helping them develop instructional practices to motivate and engage students. Participants learned about Math with Drones, Virtual Reality in the STEM classroom, Math in Real Life, Numbers in Nature, Math in the Mountains and other topics.