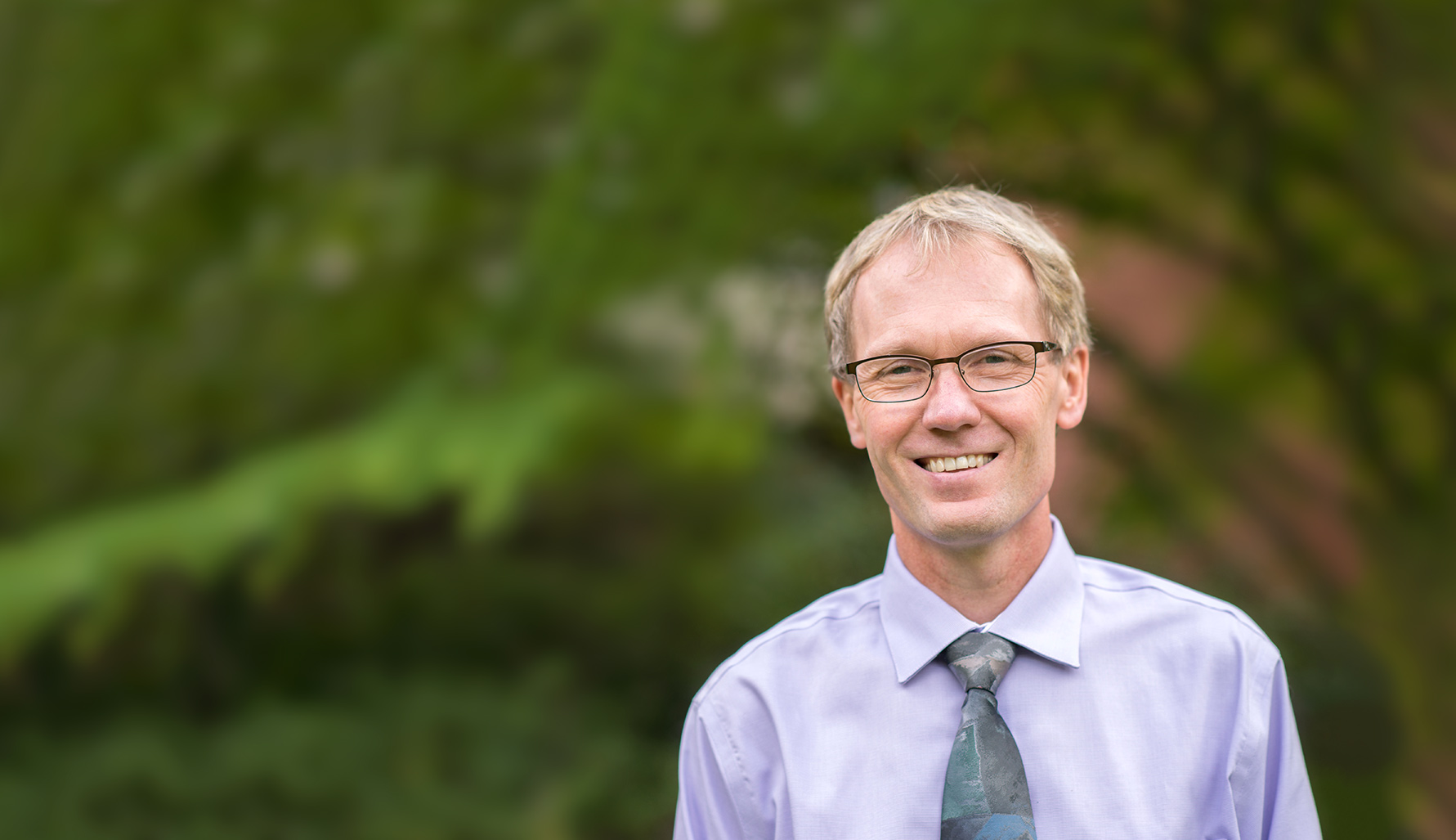 Words from
the Dean
February 2018
Dear colleagues,

Given the events that have been happening across the nation, in our communities and on our campus, I have found myself reflecting on words from Karl Popper, the philosopher of science. I have found new meaning in his words and I want to share them with you so that they may prompt you to reflect on how the success of Science depends on tolerance. In 1945, as the world was discovering the horrors of the Holocaust, Popper said that an open, free society should reserve the right not to tolerate intolerance. I agree with Popper. Tolerance is essential in a society that upholds the right of everyone—regardless of race, religion, or sexual orientation—to pursue happiness. As Dean of Science at Oregon State University, I also agree with Popper because tolerance is vital to the pursuit and success of science.

Successful science requires us as scientists to put forth testable (falsifiable) explanations about the world around us. Good explanations survive test after test and are modified or thrown out altogether when they fail a test. The scientific process brings new understanding about ourselves and our universe. Sometimes that understanding can be uncomfortable or even scandalous. It is then that tolerance is required.
For science to be successful, we must accept that science pushes our boundaries and moves us beyond our comfort zones. In 1542, the Copernican heliocentric explanation pushed the earth from the center of the universe, and that idea was certainly uncomfortable for the authorities of Copernicus's day. Darwinian evolution, a powerful explanation about how life has come to be the way that it is over billions of years, continues to make people uncomfortable today. Anti-vax populists are uncomfortable with the scientific explanations of medicine and fail to believe repeated tests that show no evidence whatsoever that vaccines cause health conditions such as autism.
The growth of tolerance has allowed science to flourish in the last five centuries, and the combination of tolerance and science has made our world a more prosperous, healthy, and fulfilling place for billions of people.
With this in mind, I ask you, as part of our community in the College of Science, to embrace and practice tolerance every day. The best way to fight intolerance is to promote diversity and inclusivity. In the College of Science, your work helps recruit students and faculty from diverse backgrounds, and now 32% of our students are minorities, the most of any college at Oregon State University. Our alumni and friends have generously given hundreds of thousands of dollars to help eliminate the achievement gap between underrepresented minorities and majority students, and we invest those funds in scholarships and summer undergraduate research experiences.
The College of Science strongly supports the university's commitment to diversity in all forms and is unwavering in its support of OSU's interdependent principles of inclusion, equity and diversity. We remain deeply committed to motivating and inspiring women, first generation college students, underrepresented minority students and other diverse populations to pursue careers in science. By advancing diversity and inclusivity, we are not only helping to make the world a better place, but we are also making it a world where science will continue to succeed.
Roy
Roy Haggerty
Dean, College of Science
All the news that's fit to print.
Please submit news, honors and awards, discoveries, events, research funding, student news, alumni updates and more. Just use this handy ONLINE FORM by the 10th of each month.

Research Highlights
Read more of the most recent research happening in our College online.
Biophysicist Bo Sun co-authored a new study that revealed that human cells have tremendous power to mechanically change their surroundings, opening the door to new insights on a variety of physiological processes including how cancer spreads. The findings were published this week in Nature Communications.
Research Funding
Chemist Staci Simonich will lead a $1.4 million project to study and develop the removal of several classes of chemicals that have contaminated military installations and fire training areas in the United States, including Oregon. Her grant is one of three, three-year grants to OSU from the Department of Defense's Strategic Environmental Research and Development Program totaling $2.9 million.
Biologist Christopher Marshall received $121,799 of a $544,929 grant to OSU for the project "Pollinator Health extension and Metrics in the Pacific Northwest" from the Foundation for Food and Agriculture Research. Andony Melathopoulos from the OSU Horticulture Extension is the PI.
Microbiologist Stephen Atkinson received a $122,867 grant from Kentucky State University for his project "Developing a Mobile App for Fish Disease Identification and Treatment and Expanding a Commercial Database for Fish Disease Diagnostics."
Physicist Bo Sun received $40,000 from the Oregon Medical Research Foundation for his project "Decode Collective Endothelium Shear Stress Sensing."
Mathematician David Koslicki received $22,363 of a $73,500 NIH grant to OSU for the project "Biomedical Data Translator Technical Feasibility Assessment of Reasoning Tool."
Proposal Support
Funding opportunities can be found on ECOS.
To learn more about whole suite of tools and resources available to you, visit the College of Science Proposal Support webpage.

Oregon Honors
Jane Lubchenco was named one of Oregon's science superstars and one of "the state's top research minds" this week in the Oregonian. She has long been heralded as one of the most celebrated scientists in the country, particularly in the field of climate change and its effect on oceans. Hats off to Jane!
University Honors
Congratulations to Dean Roy Haggerty for being initiated into the prestigious Oregon State Honor Society of Phi Kappa Phi.
Congratulations to chemistry instructor Daniel Myles who was ranked third best professor at OSU by the Daily Barometer.
Student Honors
Congratulations to biochemistry and biophysics students Brian Josephson ('17) and Delaney Smith, who each received Phi Kappa Phi scholarships. Brian received a Graduate Fellowship Award last spring to support the pursuit of a Ph.D. in chemical biology at the University of Oxford in England. Delaney, who is double majoring in education, received a 2018 Tunison Scholarship.
Congratulations as well to our 13 students who were initiated into the OSU chapter of Phi Kappa Phi:  Nicolette Canzoneri, Abigail Cook, Dario Frisone, Trenton Gianella, Michael Kupperman, Matthew Laufenberg, Katherine Lawson, Brenna McBride, Zachary Pinard, Karissa Renyer, Cristina Riana, Michelle Talal and Karessa Torgerson.
Congratulations to the 2017 Statistics Student Award Winners! Chengzhu Zhang and Fang Tang won the Seely Award, granted to a second-year graduate student showing the greatest achievement in their first year and on their comprehensive exams. Miao Yang and Chris Wolf won the Li Award, granted to an outstanding student who has completed their Ph.D. qualifying exams. Chris Wolf also won the GTA Award, granted to the graduate teaching assistant who has made the most valuable contribution over the last year.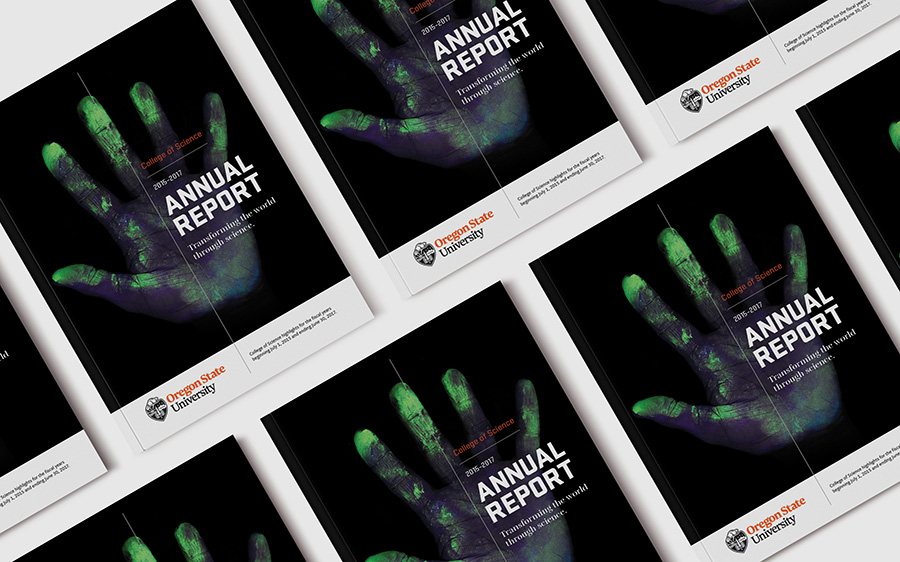 The College of Science is proud to announce the publication of its first ever external Annual Report (FY 2015-17), a 68-page biennial report highlighting our accomplishments and progress and distributed to provosts and science deans nationwide as well as to OSU leadership, administrators and some alumni and donors. We invite you to read how we – all of you! – are transforming science around the world through our innovative discoveries, collaborations, diverse community and forward thinking.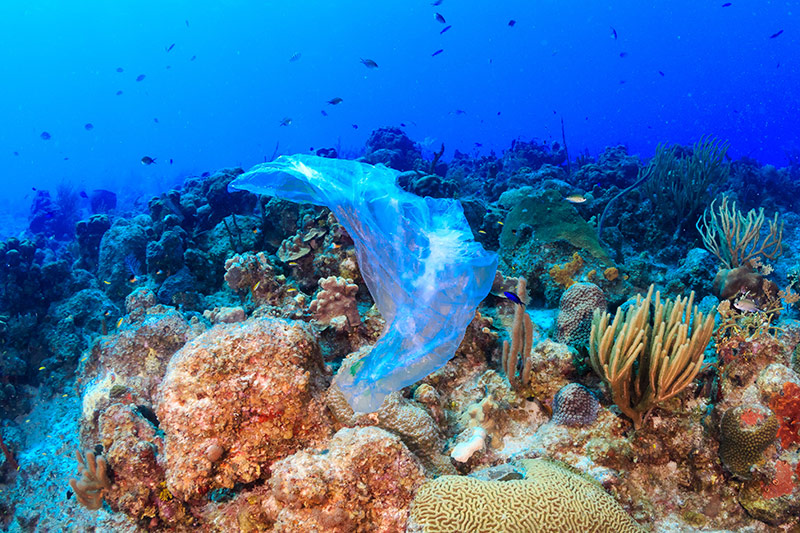 Rebecca Vega-Thurber was quoted for the second time this year in an article by science writer Ed Yong in The Atlantic. The article discusses how "11 Billion Pieces of Plastic Are Riddling Corals With Disease." The possible good news? The damage from plastics, according to Vega Thurber, is something that "can be managed at the local level, with greater success…and unlike with climate change, the reduction of plastic pollution is not a controversial topic and might be an issue that could garner international support."
Eminent atmospheric scientist and alumnus Warren Washington (B.S. '58; M.S. '60) received a moving, personal tribute in a recent Forbes article entitled "Dr. Warren Washington:  A Pioneering Black Climate Scientist That Overcame More Than Skepticism." The author, Marshall Shepherd, himself a leading international expert in weather and climate who was mentored early in his career by Washington, claims that Washington's "name should be uttered with the great Black scientists of American history."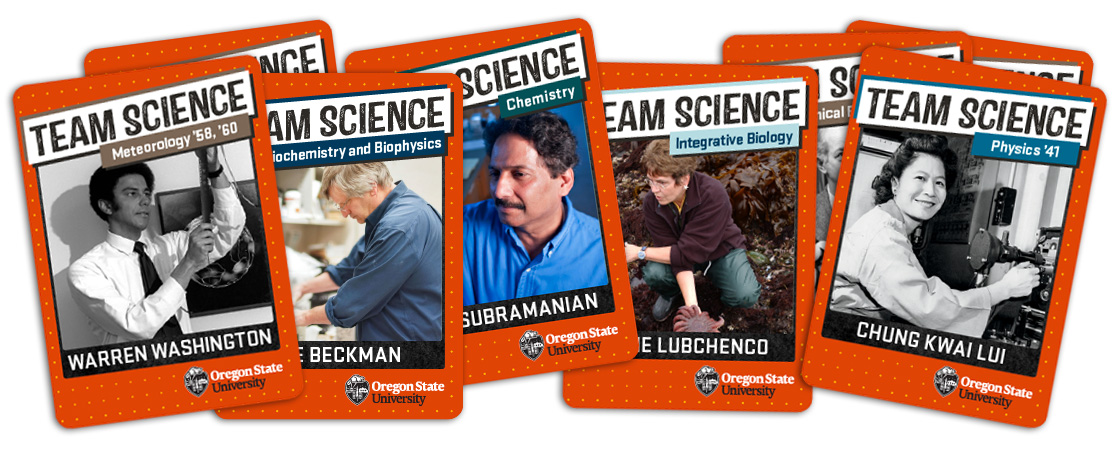 Warren Washington was also featured in the College of Science "starter set" of baseball cards distributed as part of a #OSU150 science theme at the university's 2018 State of the University alumni event at the Portland Convention Center Feb. Thanks to faculty Davide Lazzati and Tom Sharpton who were in attendance to talk science with more than 800 alumni. The eight cards feature past and present superstars in our College, including alumni Chang Kwai Lui, Milton Harris and Linus Pauling, and faculty Francois Gilfillan, Jane Lubchenco, Mas Subramanian and Joe Beckman. More scientists will be added over time for alumni engagement and student recruitment purposes. Go Team Science!
At OSU's celebratory Martin Luther King Day peace breakfast, two science students were in the limelight. Chemistry doctoral student Elizabeth Kaweesa was recognized by the university's chief diversity officer Charlene Alexander, and mathematics major Ruta Faifese delivered a rousing spoken word performance.

Upcoming events
February 22
Memorial Union, Horizon Room. 4:30 – 6:30 p.m.
College of Science Teaching and Advising Awards. Join us for our Winter Awards celebrating excellence in teaching and advising. Most of the awards are determined by student nominations to honor the people who have positively impacted their lives.
February 22
Learning Innovation Center, Room 100. 7:00 – 8:30 p.m.
James Zachos, OSU's Phi Beta Kappa Visiting Scholar, will deliver a public lecture on "Greenhouse Warming and Intensification of the Hydrologic Cycle in Deep Time - Lessons for the Future."
Science students and faculty are invited to special small group discussion with Dr. Zachos during his campus visit this week.
CEOAS Seminar. 12 - 1:30 p.m., Burt Hall, Room 193. "A Geologic Perspective on Ocean Acidification: The Causes and Consequences."
CEOAS/COS Student Seminar. 2 - 3:30 p.m., Kidder 109. "Climate Change Careers: How to Make a Difference."
February 27
Hallie Ford Center, Room 115, 1:30 - 3:30 p.m.
"The Value of Hosting Exchange Visitors" will offer a discussion on the value and experience of hosting international visitors. This is presented by an OSU faculty panel, including chemistry faculty May Nyman and Staci Simonich, now the AVP of Research at OSU.
February 28
Lonnie B. Harris Black Cultural Center, 2:00 p.m.
Bil Clemons, a professor of biochemistry at the University of California-Davis, will lead an open discussion on "The Intersection of Science and Diversity."
ALS 4001, 3:30 p.m. Research Seminar on "Structural insights into the targeting of tail-anchored membrane proteins to the ER."
March 1, OSU Port Orford Field Station, 7:00 p.m.
Saving Atlantis: Don't miss one of the upcoming showings of the OSU-produced coral-reef documentary narrated by Emmy award-winning star Peter Coyote! The film is part of the OSU150 Sea Grant Festival and tells the story of how microbiology professor Rebecca Vega-Thurber, biologist Virginia Weis and other OSU researchers are working to save the world's coral reefs and our oceans from the destruction of climate change and other human impacts. Reservations are encouraged.
March 1-2
Science Talk '18 hits Portland: Have you ever struggled to explain your research to a non-scientist? Have you ever been frustrated at the way science is covered in the media and used in policy? Check out this annual conference to learn more. SCIENCE TALK '18 unites scientists, science communicators, journalists, policymakers, students and others to learn how to talk science to non-scientists or those outside your discipline. Learn new ways to tackle some of the impediments scientists face every day.
March 3
MU 213 (Pan-African Sakofa), 10 a.m. - 2:30 p.m.
A four-hour workshop on Sexual Misconduct Awareness and Response Training is being offered by Women in Science along with two other graduate student organizations, Women in Policy and Women in Marine Science. The training is free and open to the entire OSU community, and will include free OSU-catered breakfast/lunch, treats, and beverages. Register (for one of three available sessions) here.
March 5
2:00 - 5:00 p.m., MU Horizon Room
Join the upcoming workshop "Beyond eSETs – Better ways to evaluate teaching" featuring Dr. Ann Taylor, Assistant Dean for Distance Learning and Director of the Dutton Institute in the College of Earth and Mineral Sciences at Penn State University. Instructional faculty, post-docs, and graduate students are invited to two sessions led by Dr. Taylor, a nationally-recognized expert on teaching evaluation. The sessions focus on models for formative and summative assessments of teaching effectiveness that can be used to inform your teaching practices as well as to provide input to employment, promotion, and compensation decisions. Sponsored by the OSU President's Commission on the Status of Women. For questions, contact elizabeth.sheehan@oregonstate.
March 9
7 - 10 p.m.
Star Gazing on the Roof: The astronomy club will be hosting another Open House for people of all ages in the community. Come learn about the universe with fun activities including and an ever-popular, night-time observation on the roof of Weniger Hall! Contact: osu.astronomy.club@gmail.com
March 17
DEADLINE: OSU 2018 Faculty Awards
Noinate your collleagues for OSU's 2018 Faculty Recognition and Awards! All of the awards, which carry stipends of $1,000 - $10,000, will be presented at University Day on September 11, 2018.
March 22
9 a.m.-noon
"Managing Impressions: Navigating the Workplace from a Race and Gender Perspective." Come learn about the implications of College of Business professor Lawrence Houston III's research about identity-related impression management for employers and employees. The event is free to OSU students, faculty and staff—first come, first served. Check-in starts at 8:30 a.m. with coffee. Space is limited—register here!
April 20, 2018
Laura Greene, President of the American Physical Society and Director of the National Magnetic Field Laboratory will present the annual Yunker Lecture.
Recent Events
February 1
President Ray addressed more than 800 alumni and friends at the 2018 State of the University Address at the Oregon Convention Center, Portland, with a focus on celebrating OSU's 150 years of transforming Oregon, the nation and the world The College of Science booth sported a baseball theme  of "Team Science" with faculty Davide Lazzatti and Tom Sharpton on hand to field alumni questions.
February 8
The creator of PHD Comics, Jorge Cham, gave an amusing presentation, "The Science Gap," exploring how scientists can "close the disconnect" with the public and better communicate and collaborate to solve society's present and future challenges.
February 10
Mas Subramanian delivered a well-received TED talk at the University of North Carolina, Chapel Hill on the theme "Color Wheel" to a packed house.