Yunker Lecture "Day of Light" Physics Poster Session
Welcome to the Oregon State Department of Physics Yunker Lecture
May 17th 4:00-5:00 pm, LaSells Stewart Conference Center

2019 Yunker Lecture by Dr. Kennedy Reed, the Growth of Physics in Africa
[A reception with light refreshments will be served during the poster session]

2019 Technical Program
May 16th is the UNESCO International Day of Light!
Oregon State Physics is pleased to welcome a distinguished AMO Physicist and the IUPAP Executive Council President, Dr. Kennedy Reed to speak on The Growth of Physics in Africa.
May 17th, 4:00-5:00 pm: Departmental Poster Session and Yunker Reception, LaSells Stewart Center

The entire program and lecture are open to the public.
Local Organizer: Matt Graham, Asst. Professor of Physics, Ambassador for the Optical Society
Group
Poster Technical Information
1) Graham Lab

Efficient photocurrent generating pathways in stacked van der Waals materials


[Optics, cond matter]

Kyle Vogt, George Mattson, Matt W. Graham


2) Graham Lab

Emergent Quantum Material Properties in Twisted Bilayer Graphene


[Optics, cond matter]

Alden Bradley, Gina Mayonado, Hiral Patel, Matt W. Graham

3) Tate Lab
High Purity Brookite Formation from Amorphous TiO2 Thin Films
[cond matter]

Okan Agirseven

4) Minot Lab

Field enhanced exciton dissociation in carbon nanotube photodiodes

[cond matter]

Daniel McCulley

5) PhIS
& Schellman Lab
Social Topics in Physics

Maggie Greenwood

6) Minot Lab
Universal interaction-driven gap in metallic carbon nanotubes
[cond matter]

Mitch Senger

7) Ostroverkhova Lab

Molecular packing-dependent optical and polaritonic properties of organic crystals

[Optics, cond matter]

Jonathan Van Schenck

8) Ostroverkhova Lab

Fungi-Derived Pigments for Sustainable Organic (Opto)Electronics

[Optics, cond matter]

Greg Giesbers

9) Sun Lab
Decoding Cellular Body Language
[biophysics]

Chris Eddy

10) Gire & Manogue
Surprise! Students Don't Do Special-Case Analysis when Unaware of It
[PER, OSUPER]

Jonathan Alfson

11) Gire & Manogue
Student Application of Special-Case Analysis for Physics Sense-Making

PER Grad Student

12) Gire & Manogue
Student Use and Coordination of Computerized and Tangible Visualization Tools

PER Grad Student

13) Gire & Manogue
Student Sense Making about Equipotential Graphs

PER Grad Student
Instructions to Presenters: please setup your poster by 4pm on the poster boards provided by conference center staff.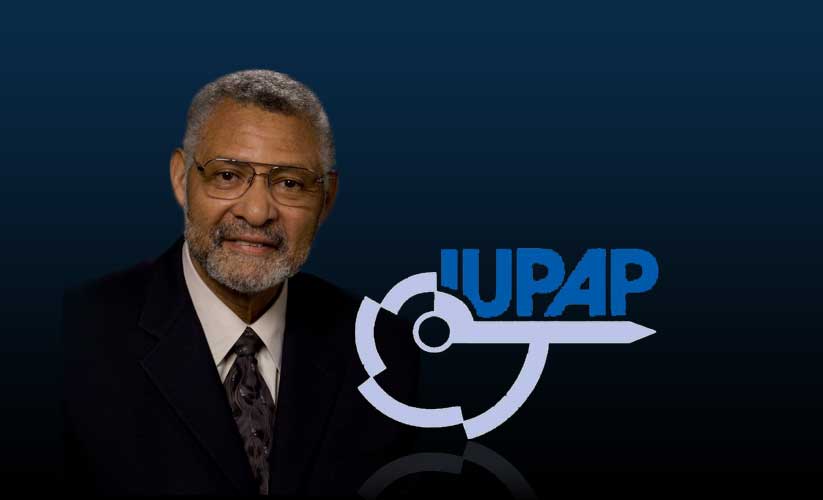 Local Organizer: Heidi Schellman, Professor and Head of Physics, Oregon State University

ABSTRACT: Physicists in African universities are confronted with daunting challenges in their efforts to train students and conduct research.  Many of them are well trained and highly motivated scientists who have chosen to work toward building physics programs in their home countries - in spite of difficult circumstances and meager resources.

Science and technology can play an important role in addressing the critical needs of developing nations in Sub-Saharan Africa. But support for advanced education and research in the physical sciences is very limited in these countries.  A few international organizations have programs that provide some level of support for physics in developing regions, including Africa.  There have also been some efforts to encourage scientific links between physicists in Africa and physicists in other parts of the world.

This presentation will discuss some of my experiences working as a visiting scientist in African universities.  It will also cover some work directed at promoting collaborations and exchanges that connect African scientists and institutions with their counterparts in the U.S. and other developed countries. Such interactions may prove to be important elements in the development of science and technology in Africa.  They might also provide opportunities for scientists in other regions to benefit from the expertise and resourcefulness of African physicists.