Name the Experiment: Changing Entropy
Keywords: Name Experiment, Energy and Entropy, Entropy, Partial Derivative, Small Group Activity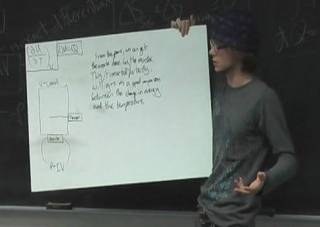 This

small group

activity is designed to help students connect thermodynamic derivatives involving length and tension with measurements of a rubber band.

Students design an experiment to measure a given partial derivative.

The compare-and-contrast wrap up discussion highlights the significance of which variable is held constant in a partial derivative.
At this point, students should have completed the first Name the Experiment activity. This activity will allow them to tackle trickier experiments in which the entropy is changing, forcing them to think and talk about how one measures and controls entropy.
---
Authors: David Roundy
To edit this page, go here